Meet The Team | Mago
Meet Captain Hector aka "Mago" is from Campeche. If you have been on the Atila with Mago, then you've probably seen one of his many Magic tricks. Which is why everyone in Cozumel calls him "Mago" - "Magician."
Adam
·
1 January 2018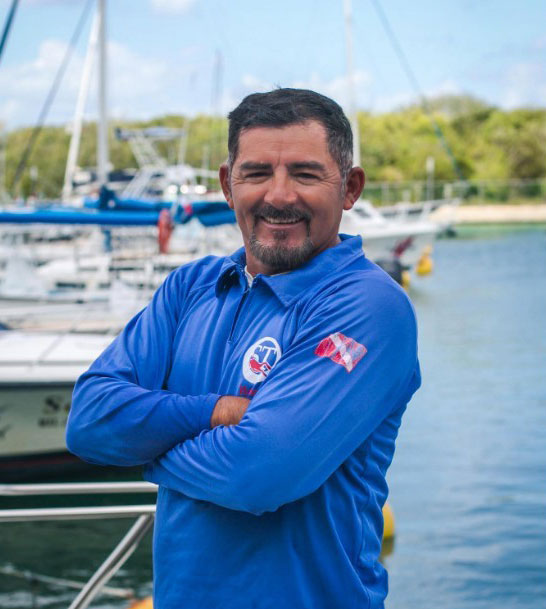 Meet Captain Hector aka "Mago" is from Campeche. If you have been on the Atila with Mago, then you've probably seen one of his many Magic tricks. Which is why everyone in Cozumel calls him "Mago" - "Magician." His sleight of hand is excellent. When you watch some of his tricks, you can figure out one or two but a few of them you can watch over and over again and never be able to figure out how he does them. He is also an excellent knot maker. He has made beautifully framed "Knots of the Sea" art where Hector pins about 15 different knots to a board, labels them and frames it. It's hard to describe, but it's an absolute masterpiece.

Hector was born in the state of Campeche. Campeche is between the Yucatan and Tabasco. He comes from a small family. He has three siblings. His parents taught him the values of being honest and hard work. His hobby is designing practical things to be used around the house and on the boat or in the bodega. It hurts him to see trash on the beach and realizes that it's a big problem. He knows that recycling is essential and is always doing his part to clean up after people and keeping the beaches and ocean of Cozumel clean.

We are lucky to have him as part of the ScubaTony family as he does so much more than what he's asked. This is Captain Mago.